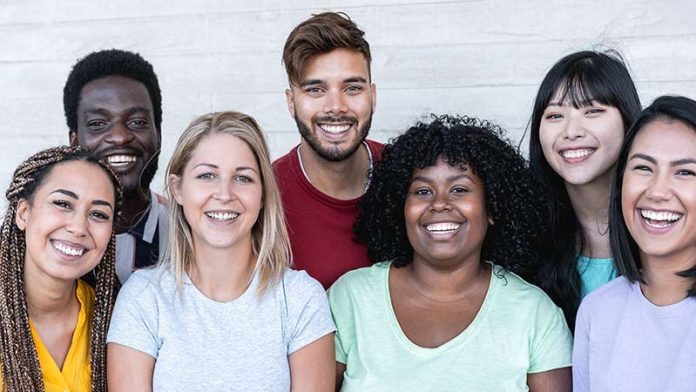 The beauty of a woman is not in a facial mode but the true beauty in a woman is reflected in her soul. It is the caring that she lovingly gives the passion that she shows. The beauty of a woman grows with the passing years.

– Audrey Hepburn
Centuries ago, someone decided that only women with porcelain skin, clear blue eyes, proportionate features, and a 24-inch waistline are considered beautiful. Since then, women have blindly followed these ideals and gone to their very extremes to join the race to feel beautiful. Wigs, contact lenses, or corsets that choked the air out of their lungs, are just a few of the torture devices that women condemned themselves to. However, the standards of beauty have evolved over time into something which is easily achievable by women all around the world. It took a great many inspiring speeches about beauty ideals and the women around the world had to open up about these daily torments. Finally, people have started to look past the so-called "imperfections", and focus more on the features that should catch our eye.
These 5 people are among the few gifted with a rare beauty, quite contrary to the traditional beauty standards. They make good use of their gift by empowering women from anywhere to feel beautiful in their own skin.
1. Maria Oz – Girl With Amazingly Big Eyes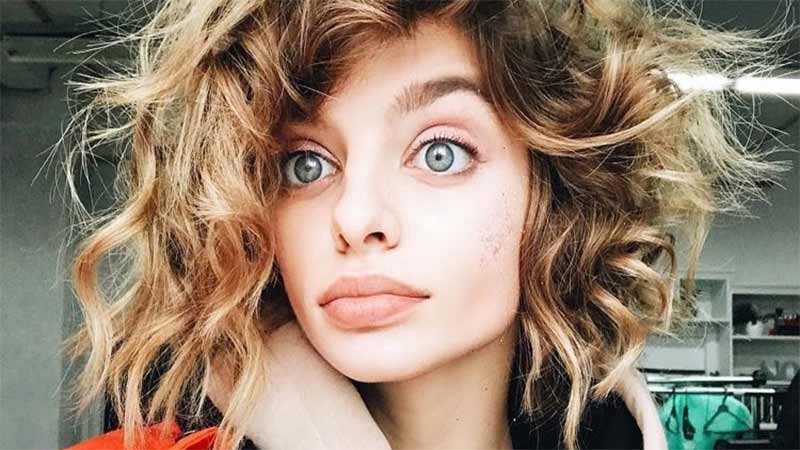 Popular Ukrainian Instagram model Maria Oz is famous for her unusually large blue eyes. Teased and bullied throughout her school years, she managed to keep her self-esteem intact, and continued to fight against the hate. Her unusual appearance made it hard for her to establish herself as "beautiful" in people's minds, so she took to social media to prove her point.
She says that her unique eyes are a genetic gift from her father and are not artificially enhanced. With more than 100,000 followers on Instagram, she now has a huge fan base all around the world that continues to grow day by day. She is very often compared to Japanese anime characters, who usually sport large eyes and blond hair.
She wants to pursue her modelling dreams off social media as well, but agents believe she is not tall enough. She hopes to own her own modelling business someday.
2. Winnie Harlow With Her Vitiligo Spots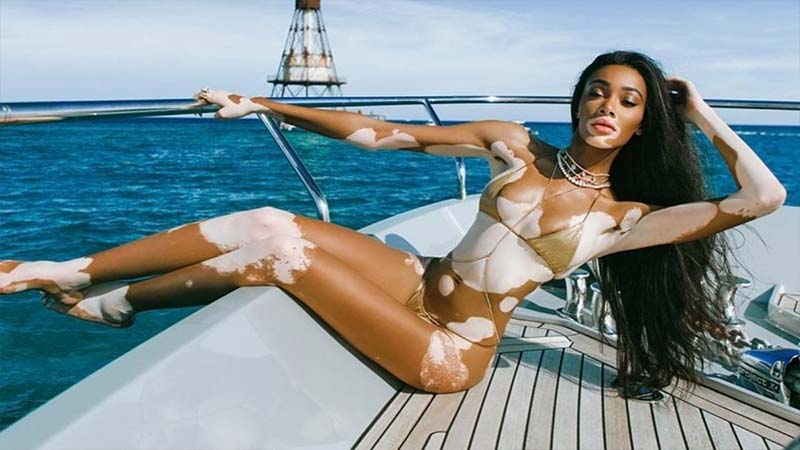 American model, Winnie Harlow is blessed with almond-shaped eyes, long legs and a beautiful smile. Yet, as a teenager, walking the ramp was only a distant dream of hers. That was the time she began to love her vitiligo spots for what they were a beautiful part of her own body.
Winnie has been killing the modelling industry ever since she debuted on America's Next Top Model, a reality television show featuring 10 to 15 models that compete in an ultimate beauty pageant.
With over 2 million followers on Instagram, she has also modelled for most of the top designers in the fashion fraternity. Winnie makes it her mission to empower women with vitiligo to believe in their beauty and their dreams with every step she takes.
Also Read: Social media puts up unrealistic beauty standards. Here's how to tackle them.
3. Nyma Tang – Complexion Can't Determine Beauty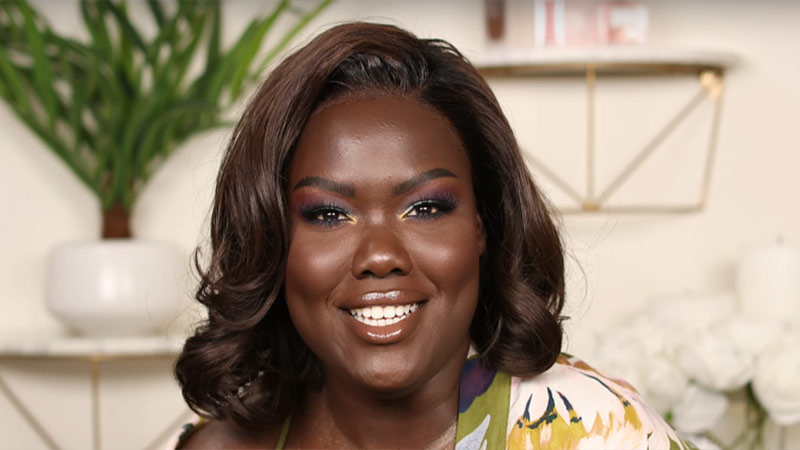 You tuber and beauty influencer Nyma Tang specializes in creating makeup looks perfect for those with a deeper skin tone. She first rose to fame via her YouTube channel. Where she called out the makeup industry on the lack of products for those with a pigmented complexion. She continues to promote the inclusion of people on the extreme sides of the skin spectrum through her YouTube series. Where she tests different foundation brands on their quality and colour inclusion. She is a reputed member of the beauty community on social media. Her makeup looks feature various shades of brown, burgundy and gold. She thinks that makeup should be made available and accessible for girls of all skin colours. No one should ever feel that they aren't pretty enough to use makeup.
4. Yulianna Youssef – Beauty With Hundreds of Birthmarks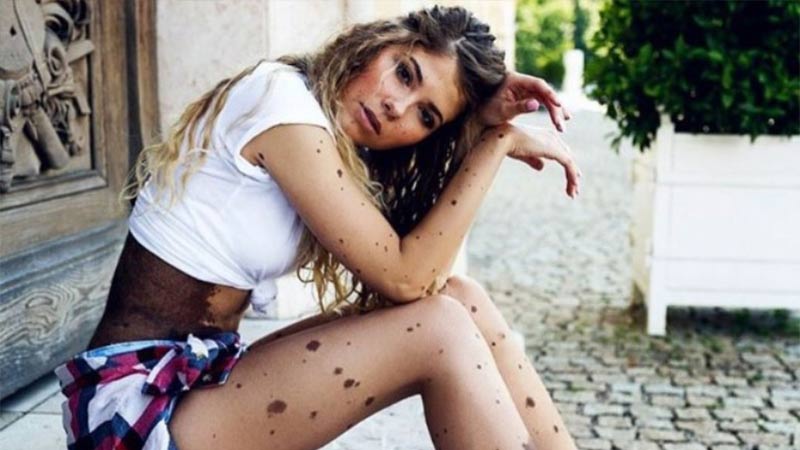 Yulianna Youssef first gained popularity due to her Instagram account where she modelled in spite of her suffering from CMN (Congenital Melanocytic Nevus), a disorder due to which a person develops birthmarks and moles all over their body. She has been a victim of bullying and body shaming, which is why she developed body image issues and began to hate herself. Yulianna says openly that her journey to self-love was a long and tedious one. She wants all women to know that their body is a gift and they should treat it as such. That is the main reason why she takes to Instagram to post pictures deliberately exposing her birthmarks, including a large one on her torso. She believes it to be her way of inspiring people to embrace their bodies just the way the universe has intended it to be.
5. Frida Kahlo Famous For Her Thought-Provoking Self-Portraits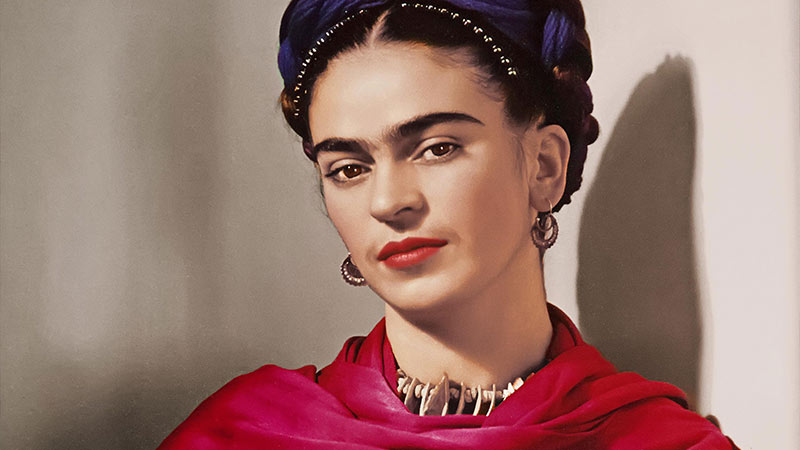 Frida Kahlo was an 18th-century Mexican painter who was famous for her thought-provoking self-portraits. She made it her agenda to counter the unrealistic "perfect" beauty standards that other painters set for society. She prominently included her unibrow and facial hair in her portraits, which inspired millions of women that beauty, is nothing but self-confidence and self-acceptance. The sole survivor of a bus accident, she endured immense pain from her spine injury for the entirety of her life. She was unapologetic for who she truly was and refused to hide her not so fair aspects under a façade. Instead, she believed that she should paint her own reality and proceeded to capture her flaws on canvas.
Beauty is just a word and that's exactly how it should be treated. In the end, the face will fade away and the body will wither, but your inner self will always be eternal. It is good to groom yourself but your personality is what mainly matters. Focus on that and the world will love you.
Also Read: How to feel beautiful involves not your fashion sense, beauty care, makeup etiquettes but also your lifestyle and the way you think about yourself too.