It is only when you stumble and fall that you learn to stand tall. Life is immaculately filled with challenges that present themselves to us in the most unexpected ways. In one moment, we are at the peak of success, and in another, we come crashing down through failure. Every step of our existence is marked by its own challenges, and overcoming them, permeates us with a sense of accomplishment and self-belief. It is often in the difficulties that we find our greatest resources. And so, challenges become stepping stones in our journey. Let's dig into more about challenges with these challenge quotes.
Why Talk About Challenges?
Truth be told, challenges in life are not so uncommon. Every other person faces challenges in their own ways, and those challenges shape them to be who they are. However, oftentimes in our society, we shun the discussion of challenges because it makes us uncomfortable. Our challenges are lined with our narratives and our basic and complex privileges. This is what makes it more important than ever to talk about personal and collective challenges in this time. It is only when we open up space for conversation and learn to sit in the discomfort of what challenges us that we can find our way to solutions and support.
How Do We Deal with Challenges?
Dealing with challenges involves effort and dedication. It starts with identifying our challenges and fighting the tendency to get defensive. Next, it demands us to be willing to take responsibility and own our weaknesses so that we may improve upon them to overcome our challenges.
Some challenges can be overcome individually, but some require us to reach out and ask for support. Help can come in the form of advice, inspiration, support, or even therapy. But taking the first step and asking for it is key. Be it friends, family, mentors, colleagues, or professionals – asking for support when we need it is one of the most important things we can do to tackle our challenges. Here are a few quotes about challenges that will leave you inspired and motivated to take on the challenges in your life with confidence.
25 Inspiring Challenge Quotes to Boost Our Confidence
Life is about accepting the challenges along the way, choosing to keep moving forward, and savoring the journey.

― Roy T. Bennett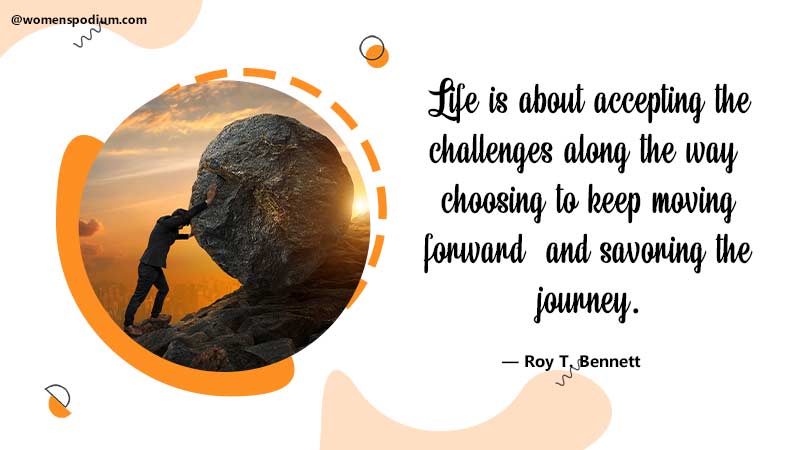 A trap is only a trap if you don't know about it. If you know about it, it's a challenge.

― China Miéville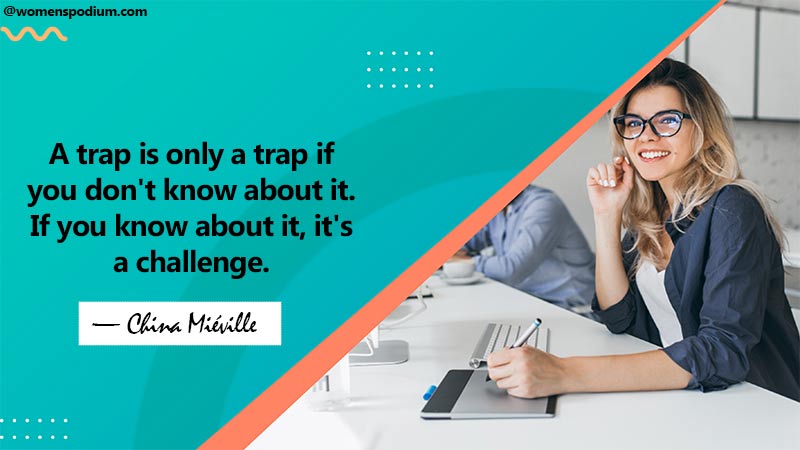 The roughest roads often lead to the top.

― Christina Aguilera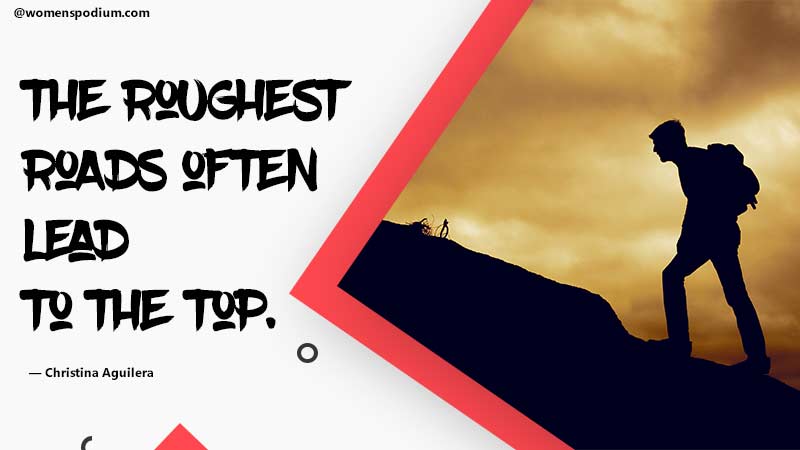 Life's challenges are not supposed to paralyze you, they're supposed to help you discover who you are.

— Bernice Johnson Reagon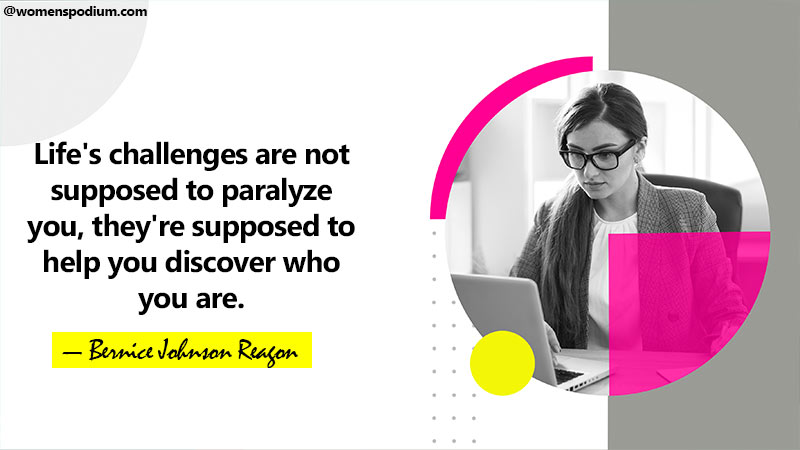 Perspective is everything when you are experiencing the challenges of life.

— Joni Eareckson Tada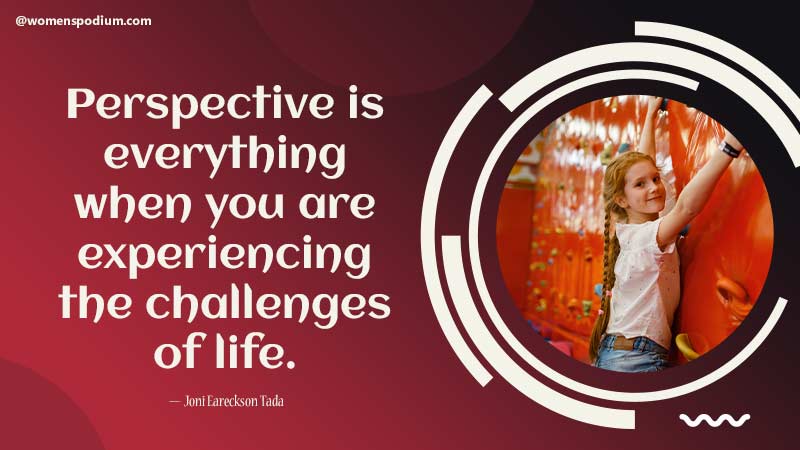 Teachers can change lives with just the right mix of chalk and challenges.

— Joyce Meyer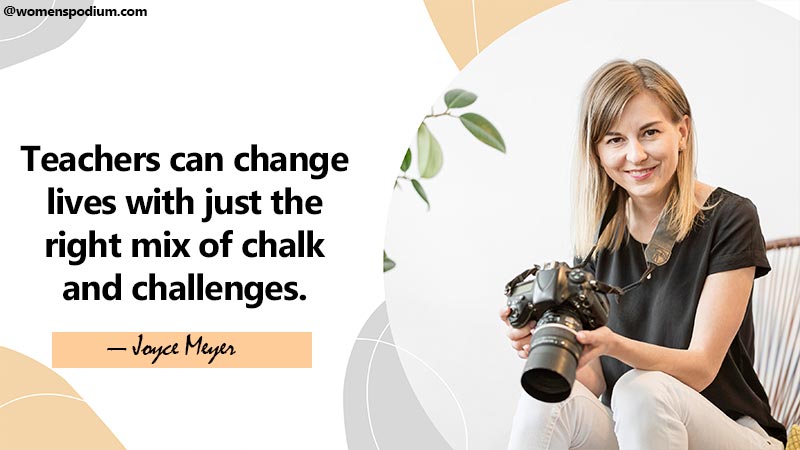 Every project is an opportunity to learn, to figure out problems and challenges, to invent and reinvent.

— David Rockwell
Challenges make you discover things about yourself that you never really knew.

— Cicely Tyson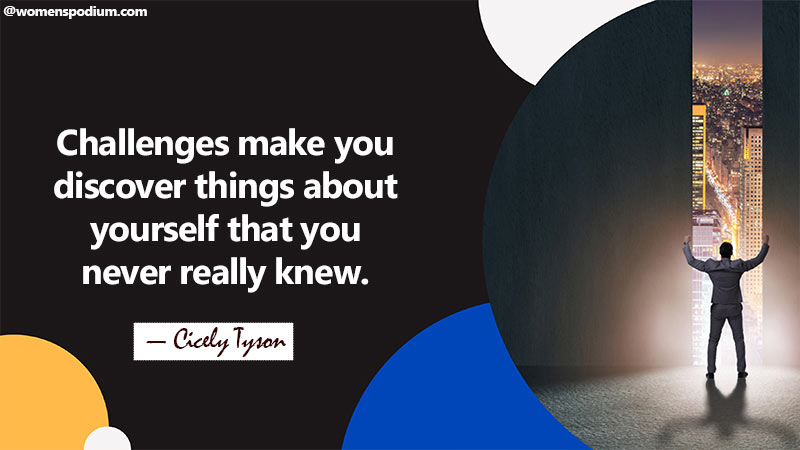 There is strength in numbers, but organizing those numbers is one of the great challenges.

— John C. Mather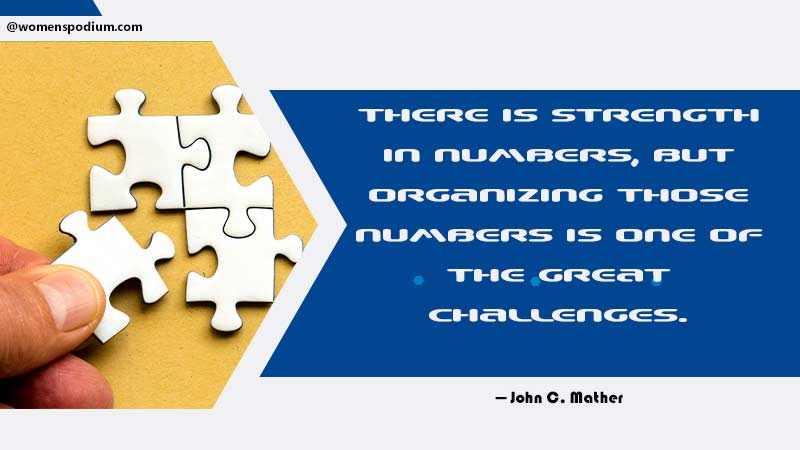 Sometimes the hurdles aren't really hurdles at all. They're welcome challenges, tests.

— Paul Walker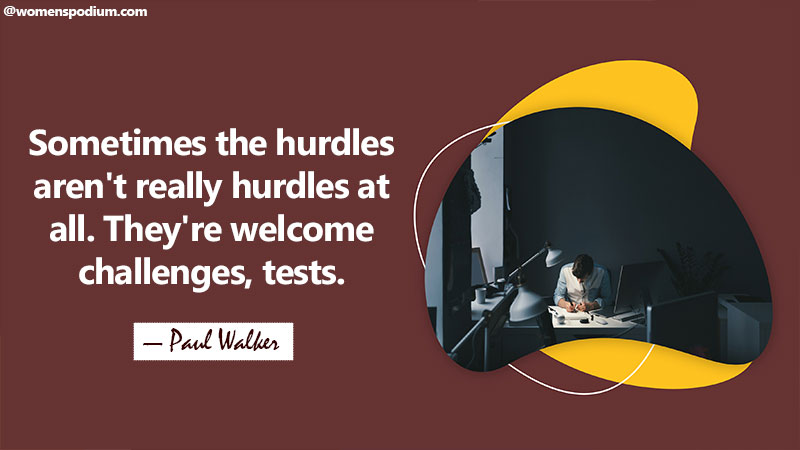 It's lack of faith that makes people afraid of meeting challenges, and I believed in myself.

— Muhammad Ali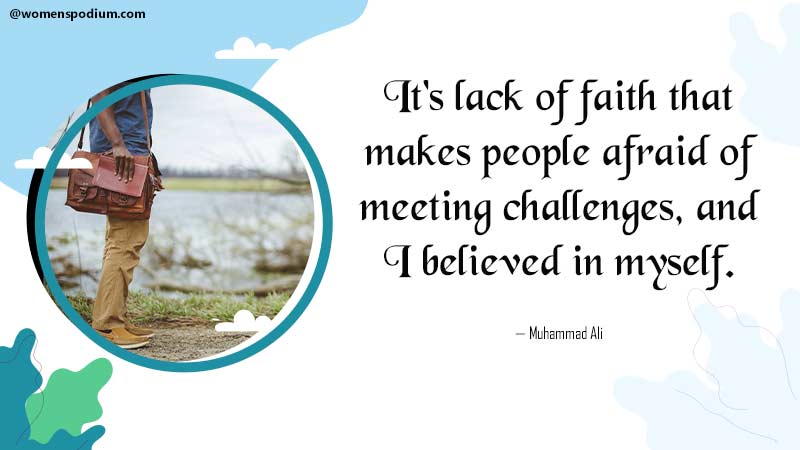 Life is full of challenges and surprises.

— Jil Sander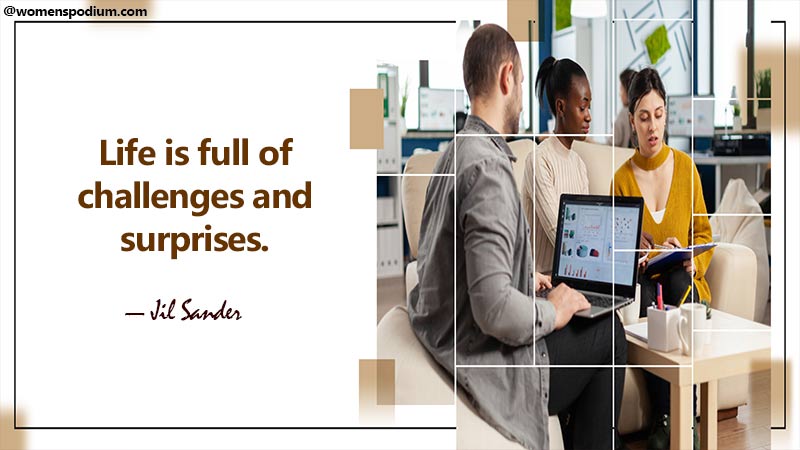 We need diversity of thought in the world to face the new challenges.

— Tim Berners-Lee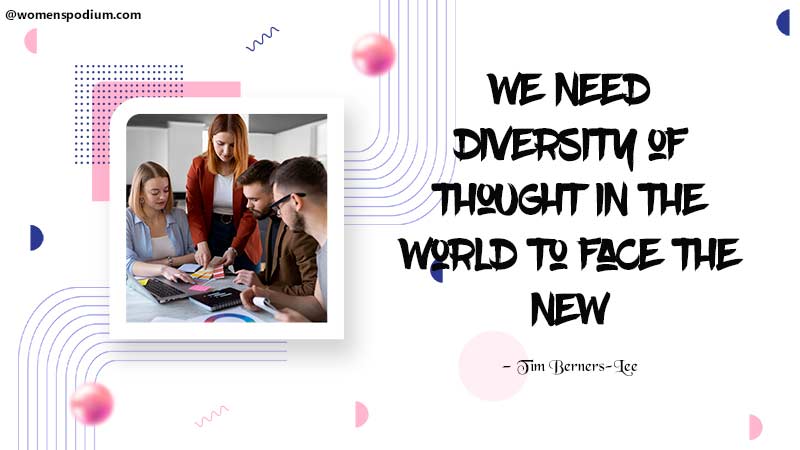 Often when we face challenges, some of us feel low and sometimes feel like giving up but remember these challenges have come to make us strong, not weak. When you dig deep while facing any challenging situation, you will gain experience and find remarkable opportunities. So never give up, never feel low, trust yourself and stay strong. Let's finish the remaining challenge quotes, which inspire us to give our best in any life's exams.
Quotes About Challenges
Challenges are meant to be met and overcome.

— Liu Xiang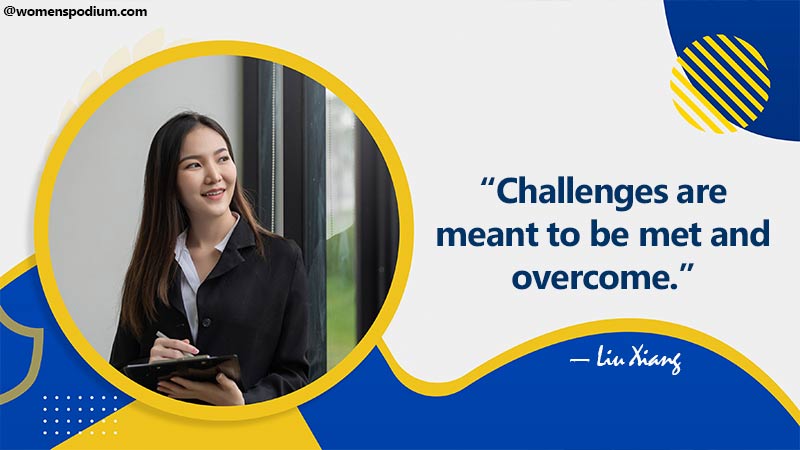 The more you practice tolerating discomfort, the more confidence you'll gain in your ability to accept new challenges.

— Amy Morin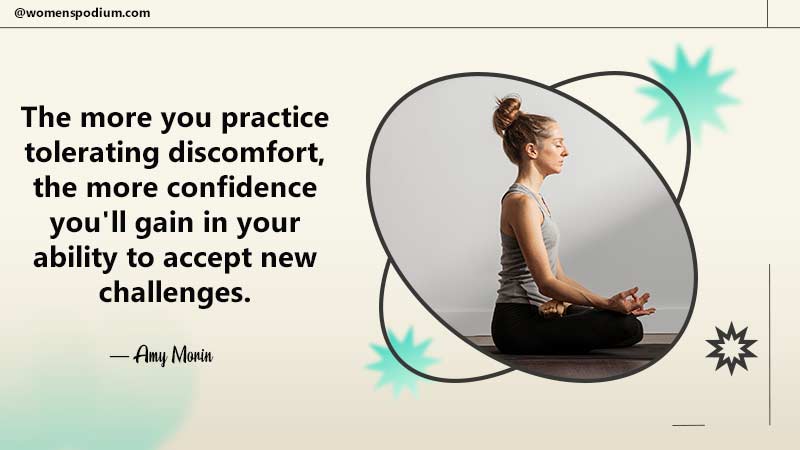 Accept the challenges so that you can feel the exhilaration of victory.

— George S. Patton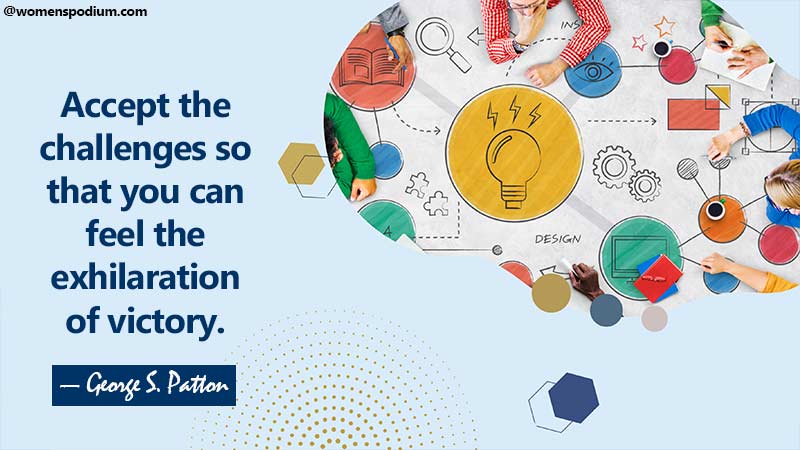 The key to life is accepting challenges. Once someone stops doing this, he's dead.

— Bette Davis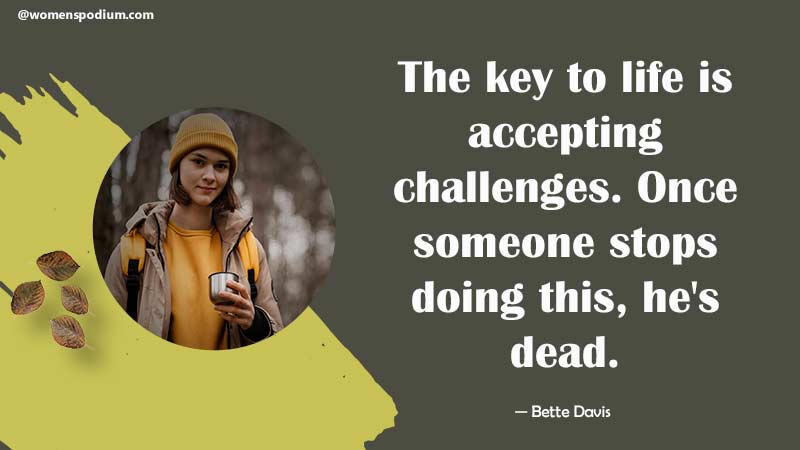 Trusting your individual uniqueness challenges you to lay yourself open.

— James Broughton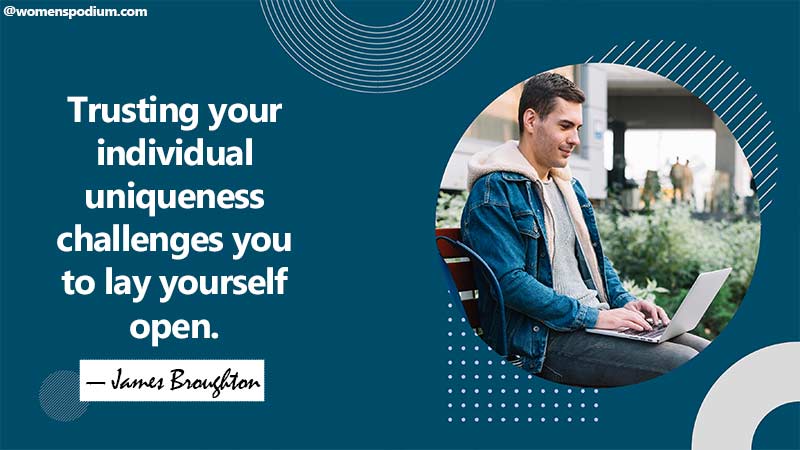 Despite its challenges, globalization has led to one of the most peaceful and productive times in world history.

— Mike Quigley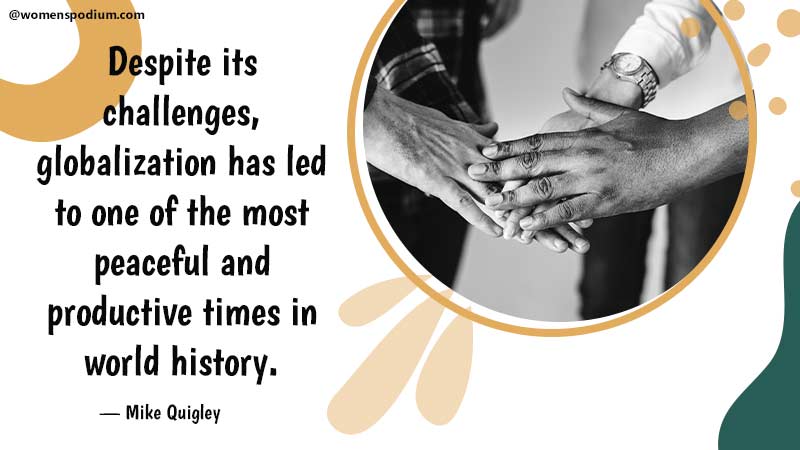 Our ability to handle life's challenges is a measure of our strength of character.

— Les Brown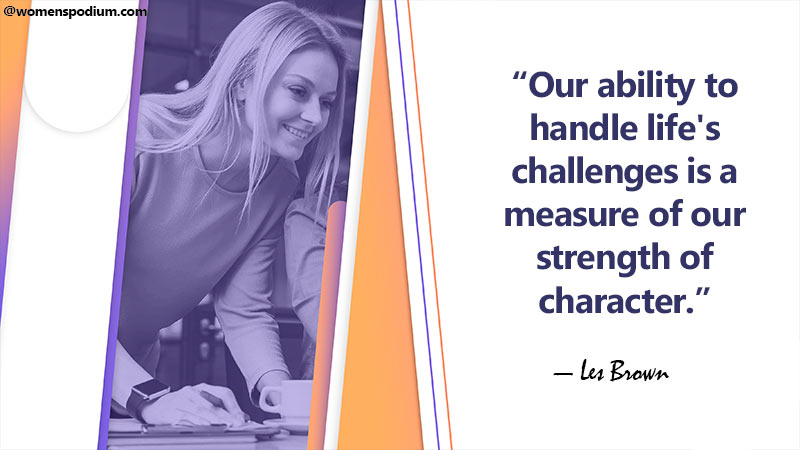 Success is due to our stretching to the challenges of life. Failure comes when we shrink from them

— John C. Maxwell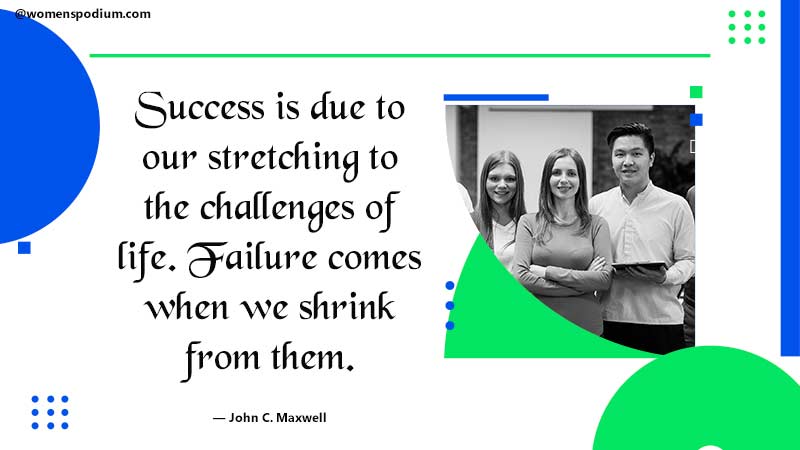 Everybody has their demons; everyone has their challenges.

— Isaac Hanson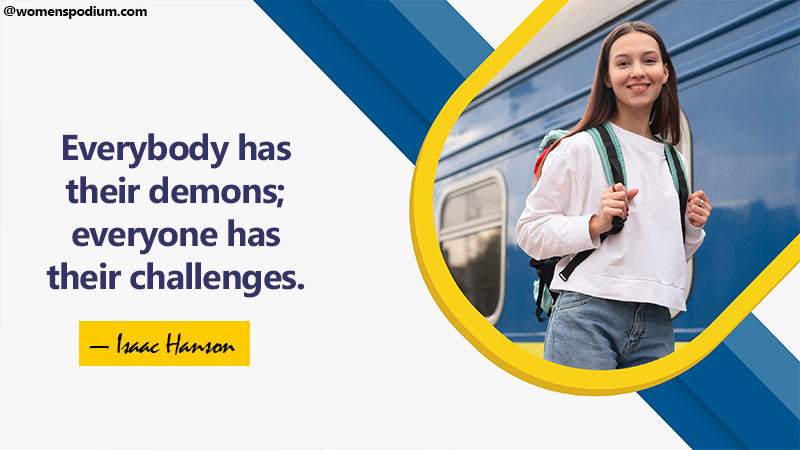 If you work hard and you work for somebody who empowers you and challenges you, you'll be successful.

— Hope Hicks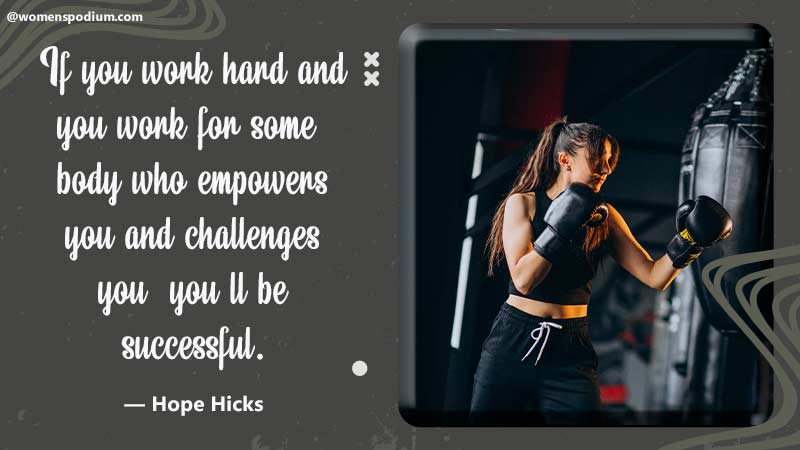 What interests me in life is curiosity, challenges, the good fight with its victories and defeats.

— Paulo Coelho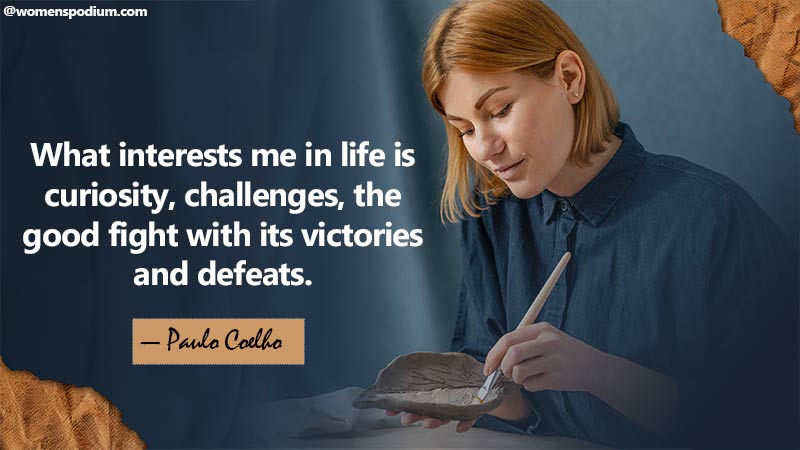 Everyone has challenges and lessons to learn – we wouldn't be who we are without them.

— Sean Combs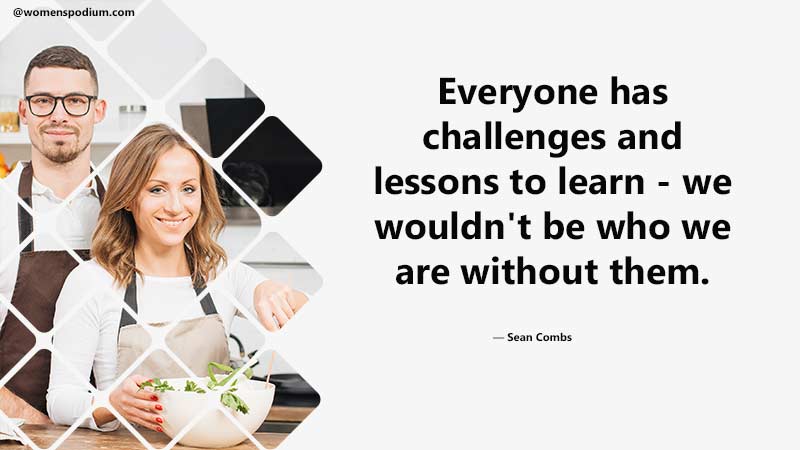 Challenges Can Be Rewarding
After reading these challenge quotes, we can say that challenges can be complex, and if not regulated, can consume our entire mental space. So when dealing with a particularly distressing challenge, remember to take some time off and focus on yourself. Often, in moments of quiet solitude and fleeting calmness, we find ideas from the recesses of our mind that give us just the right solution to solve our problems. So along with putting in the hard work to overcome difficulties, do remember to make time for mindfulness and intuition so that you can deal with your challenges calmly, at your own pace.
Also Read: Experiences teach us, they mold us, they shape us, and they help us grow.